Cloud Mountain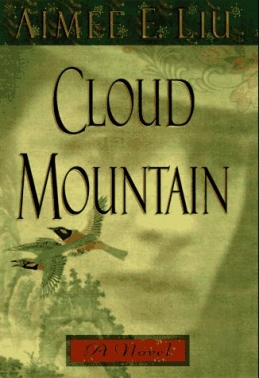 Published by Grand Central Publisher
Defying the taboos of early twentieth-century California, American Hope Newfield and Leong Po-yo, an aristocratic Chinese man, fall in love and move to China to raise a family, but their love is tested by prejudice, revolution, conflicting loyalties, anddifferent traditions.
Editorial Reviews
From Library Journal
Warner Books, which has been highly successful with such bittersweet romances as Robert James Waller's The Bridges of Madison County and Nicholas Sparks's The Notebook, offers another winner in the category. Like Sparks, Liu (Faces, LJ 8/94) based her novel on the lives of her grandparents. The book has epic ambitions, capturing the sweep of the historical era between 1900 and 1941 by using descriptive detail and incident quite effectively. Hope Newfield, the central character, is a California teacher tutoring Asian students in English. One of her students is Liang Po-yu, a scholar-revolutionary and friend of Sun Yat-sen, who wants to bring democracy to China. The novel is the history of their marriage, conceived in love but torn by bigotry and racism on the part of both Oriental and Occidental. The prose has a haunting, lyrical quality and an aura of authenticity. Recommended for all popular fiction collections.
- Jacqueline Seewald, Red Bank Regional H.S., Little Silver, N.J.
Copyright 1997 Reed Business Information, Inc.
From Booklist
Liu writes an epic fictional tale based on the true experiences of her grandparents, a white American woman and a Chinese revolutionary, set at the turn of the century, a time in U.S. history when it was illegal (in most states) for a white woman to marry a Chinese man. The story starts out in Berkeley, California, where Hope, an English tutor, makes the acquaintance of Liang Po-yu, a Chinese student. Although she is engaged at the time to an American professor, Hope and Paul (his American name) fall in love and marry, despite the difficulties and blatant racism they know they will face in America and China. After struggling for a time in Berkeley, they eventually relocate to China, where Paul works feverishly on his dangerous mission to bring democracy to China, often risking his life and endangering Hope and their children. The story of their strong love for each other, set against a backdrop of revolution and mayhem, two world wars, bigotry, and personal tragedy, is exciting and beautifully written. Kathleen Hughes

Click here for Cloud Mountain Reading Guide
hardcover | 574 pages | 9780446519878 | June 1, 1997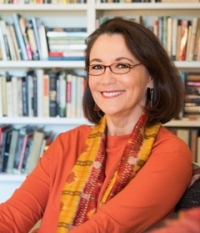 Recent Blog Posts
Blog Categories
https://aimeeliu.substack.com/website
Aimee Liu is represented by:
Richard Pine
Ink Well Management
521 Fifth Ave., NY 10175
(212) 922-3500
Aimee is available for virtual book group visits through
Novel Network