Due to COVID-19, all events are in a state of flux, with most shifting online.
Please check back often for updates and revisions!
If you'd like to schedule Aimee for a book event or speaking apparance,
please contact Megan Beatie Communications

Aimee is available for virtual book group visits through Novel Network.
Aimee Liu
Recent Appearances
Date

Venue

Address

Date:

June 27, 2021
11:30amCT - 12:30pmCT

Venue:

Historical Novel Society Conference #2

Address:




Notes:

SHAKING UP TIME AND PLACE: HISTORICAL CHARACTERS IN UNFAMILIAR CULTURES Janet Fitch, Aimee Liu, Jennifer Steil, Liza Nash Taylor When writing about characters who migrate from one country to another, or characters native to a foreign land, historical novelists face a complicated cultural balancing act. We must fuse research on historical events with accurate, time-period correct portraits of foreign cultures. But how do we simultaneously convey both culture shock and rich and complex societies? How can writers employ the conflict and tension inherent in cultural transition? Perhaps most critical of all, how do we earn the right to tell these stories, when we ourselves are not native to the lands and the ethnicities we are fictionally inhabiting?

Date:

June 25, 2021
9:00amCT - 10:00amCT

Venue:

Historical Novel Society Conference #1

Address:




Notes:

CREATING CHARACTERS WHO BELONG WHERE YOU PUT THEM Janet Benton, Nicole Galland, Aimee Liu, Jennifer Steil One of the hardest things about writing stories set in the past can be creating female characters with real agency, given how little agency women have historically been allowed. How do we balance creating a believable woman of the time with giving her the agency necessary to make her interesting and to achieve what a narrative requires of her? This is just one of the challenges we will discuss in this panel about how to create context-sensitive characters who are believable in a given fictional world, characters who don't feel anachronistic.

Date:

April 27, 2021
6:00pm PT - 7:00pm PT

Venue:

Book Passage

Address:

Virtual


Notes:

Aimee will be chatting about Glorious Boy with Book Passage's own Meet The Author book group! Check back for details, or contact Book Passage in Corte Madera and ask about their Meet the Author book group.

Date:

April 25, 2021
11:00amET - 12:00pmET

Venue:

Newburyport Lit Festival

Address:




Notes:

The Allure of the Untold Story Authors Aimee Liu and Jennifer Steil discuss how they found untold stories from World War II and transformed these parts of history into their recent novels, Glorious Boy and Exile Music. They will discuss how they went about researching their books, how they solved the toughest challenges they encountered, why they chose to center their books on certain characters, how they created the narrative structures of their books, their writing processes, and the surprises they encountered along the way. They'll also talk about diving deeply into place in order to bring to life an overlooked part of the world.

Date:

April 21, 2021
6:00pm PT - 7:00pm PT

Venue:

Book Passage Conversations with Authors

Address:

Virtual


Notes:

A conversation between Aimee and her former MFA student JoAnne Tompkins, author of the brilliant new novel What Comes After, published by Riverhead. Check back for details, or contact Book Passage.

Date:

March 6, 2021
1:30pm CT - 2:30pm CT

Venue:

2021 AWP Conference

Address:

Virtual


Notes:

Fierce L.A. Women Write Stories that Change the Paradigm, Sponsored by Red Hen Press: A Panel discussion with authors Aimee Bender, Lisa Teasley, Susan Straight, and Dana Johnson, moderated by Aimee Liu Open to all registered AWP attendees: https://www.awpwriter.org/awp_conference/registration_overview

Date:

February 24, 2021
4:00pm PT - 5:00pm PT

Venue:

OTIS COLLEGE OF ART & DESIGN

Address:

Virtual
Los Angeles, CA 90045

Notes:

Public Reading & Conversation with Aimee Liu as part of the Otis College MFA Writing Program Visiting Author Series. Please register for this online event in advance by following this link: https://bit.ly/3qw9cNx Once registered, you will receive an event invitation and link to admission. RSVP NOW Open to the Public This event is free!

Date:

February 23, 2021
4:00pm ET - 5:00pm ET

Venue:

New York Writers Workshop Writers Series

Address:

Virtual


Notes:

Host Christina Chiu will discuss ideas of beauty and identity with authors Aimee Liu, Artress Bethany White, Sergio Troncoso, and Sahar Mustafah. Please join us on Facebook @ New York Writers Workshop https://www.facebook.com/27286464729/posts/10158950296519730/

Date:

November 19, 2020
11:00am ET - 12:30pm ET

Venue:

Central European University

Address:




Notes:

Dr.Arunima Bhattacharya to lecture on Aimee Liu's 'Glorious Boy' in the Context of Anthropological Documentation and the Consolidation of the Indian Nation State (European NetIAS Lecture Series) [Aimee Liu will not be speaking at this event]

Date:

November 18, 2020
2:00pm ET - 3:00pm ET

Venue:

Authors Guild Marketplace Webinar

Address:




Notes:

Manuscript to Marketplace: Glorious Boy with Aimee Liu, Megan Beatie, Dr. Kate Gale, and Fauzia Burke. Novelist Aimee Liu and members of her publishing team will discuss the process of creating and publishing Liu's novel Glorious Boy, revealing how this manuscript made it to the marketplace and met the many obstacles posed by the COVID-19 pandemic. FREE Register here: https://us02web.zoom.us/webinar/register/WN_FOZ56GL5RWmpAA2oA-Z_uQ

Date:

October 25, 2020
12:00pm PT - 1:30pm PT

Venue:

Red Hen Press Virtual Benefit

Address:

https://redhen.org/benefit/


Notes:

Aimee will be a Featured Author, along with Allison Joseph and Maurice Carlos Ruffin..

Date:

October 3, 2020
5:00pm PT - 6:00pm PT

Venue:

Singapore Literature Festival

Address:

https://singaporeunbound.org/festival-program


Notes:

"Revolutionary Family Histories" Aimee Liu moderates a panel discussion with novelists Elaine Castillo (America Is Not My Heart) and Meira Chand (A Different Sky ) Co-presented by Adelphi University's MFA Program and Soapbox Series

Date:

September 21, 2020
5:00pm PT - 6:00pm PT

Venue:

Skylight Books + Consequence Magazine

Address:

https://www.crowdcast.io/e/skylit-writing-for-peace/register


Notes:

Writing For Peace An International Peace Day Conversation on the 75th Anniversary of the End of WWII With award-winning novelists Aimee Liu, Rahna Reiko Rizzuto, and Sherri L. Smith Sponsored by Consequence Magazine

Date:

August 27, 2020
7:00pm ET - 8:00pm ET

Venue:

New York Writers Workshop

Address:

https://www.facebook.com/27286464729/videos/720152711900974/


Notes:

Women's Perspectives on WWII Readings and conversation with novelists Aimee Liu and Annette Binder and memoirist Sandell Morse, moderated by Christina Chiu Link to event: https://www.facebook.com/27286464729/videos/720152711900974/

Date:

July 19, 2020
2:00pm PT - 3:00pm PT

Venue:

CARLSBAD LIBRARY

Address:

https://adventuresbythebook.com/event/virtual-summer-reading-adventure-2-carlsbad/


Notes:

"Adventures by the Book" - VIRTUAL Author panel: Aimee Liu, Megan Miranda, Kristin Rockaway Go to: https://adventuresbythebook.com/event/virtual-summer-reading-adventure-2-carlsbad/

Date:

July 19, 2020
3:00pm ET - 4:00pm ET

Venue:

Politics & Prose Live!

Address:

https://www.eventbrite.com/e/pp-live-donna-hemans-and-aimee-liu-tickets-110200657132


Notes:

Donna Hemans and Aimee Liu discuss each of their new books, "Tea by the Sea" and "Glorious Boy."

Date:

July 16, 2020
4:00pm PT - 5:00pm PT

Venue:

Huntington Beach Library

Address:

https://www.eventbrite.com/o/friends-of-the-huntington-beach-public-library-18924578189


Notes:

Join us from the comfort of your home as we talk (via Zoom) with bestselling historical fiction author Aimee Liu.

Date:

July 14, 2020
6:00pm PT - 7:00pm PT

Venue:

Litquake on Lockdown

Address:

https://www.crowdcast.io/e/a-family-divided/register


Notes:

Millions of families are separated today, by circumstances of the current pandemic, by draconian immigration policies, and by war. Family separation has long been used as an intentional political tool to pressure, frighten, and terrorize. Through the lens of fiction, we can understand the impact of such wounds, and strengthen our shared belief in family and community connection. Authors Donna Hemans, Aimee Liu, Ellen Meeropol, and Kristen Millares Young discuss their Spring 2020 novels, and explore the paths of families torn apart. FREE, $5 suggested donation

Date:

July 1, 2020
1:00pm EDT - 2:00pm EDT

Venue:

Secluded: A Virtual Writing Conference

Address:

https://secluded-writers-conference.heysummit.com/talks/finding-and-fictionalizing-untold-stories/


Notes:

Authors Aimee Liu and Jennifer Steil discuss how they found untold stories from World War II and transformed these parts of history into their recent novels. Liu's new novel Glorious Boy unfolds in the Andaman Islands of British India, which in 1942 became the western front of the Pacific Theater as the Japanese closed in on the Indian subcontinent. Steil's new novel, Exile Music, follows a family of Viennese Jewish musicians who fled the Nazis in Austria for the Andes of Bolivia. During World War II, there were some 20,000 Jewish refugees living in Bolivia.

Date:

June 24, 2020
7:30pm EDT -

Venue:

Aimee and author Donna Hemans

Address:

GREENLIGHT BOOKSTORE
Zoom https://us02web.zoom.us/webinar/register/WN_vDdaDXyxQHqxzsVEggYFqQ

Notes:

Reading and conversation with Aimee and author Donna Hemans. Register here: https://us02web.zoom.us/webinar/register/WN_vDdaDXyxQHqxzsVEggYFqQ

Date:

June 12, 2020
3:00pm EDT - 5:00pm EDT

Venue:

AWP

Address:

FaceBook
https://www.facebook.com/groups/awpcommunity/

Notes:

EVERY FRIDAY in JUNE! AWP Virtual Book Club, a book club with a unique craft focus, has chosen Glorious Boy as the featured book for June. Starting Friday, June 5, 2020, join the conversation by posting discussion questions on the AWP Community of Writers Facebook group. Each Friday, craft-focused questions will be shared from 3:00 p.m. to 5:00 p.m. EST, and we will hold a discussion in the comments underneath the posted questions. Respond to the question listed and engage in virtual craft conversation with other participants.

Date:

June 11, 2020
6:00pm PDT - 7:00pm PDT

Venue:

Aimee in conversation with Donna Hemans, author of Tea by the Sea

Address:

VROMANS BOOKS
Crowdcast https://www.crowdcast.io/e/liu-hemans/register

Notes:

Virtual Reading and conversation with Aimee and author Donna Hemans (Tea By the Sea) Register here: https://www.crowdcast.io/e/liu-hemans/register

Date:

June 10, 2020
10:00am PDT -

Venue:

BEYOND THE BOOK WITH JULIE

Address:

Instagram Live
https://www.instagram.com/thejuliechanshow/

Notes:

Join Aimee's first interview on Instagram live!

Date:

June 9, 2020
2:00pm PT - 2:30pm PT

Venue:

"Author2Author"

Address:

BLOGTALKRADIO
https://www.blogtalkradio.com/author-magazine

Notes:

Aimee's Podcast Interview with Bill Kenower, host of Author2Author

Date:

June 9, 2020
6:30pm PDT - 7:30pm PDT

Venue:

Sandra Tsing Loh and Aimee Liu in conversation

Address:

Diesel Bookstore
Crowdcast https://www.crowdcast.io/e/sandra-tsing-loh-madwoman-and-the-roomba/register?fbclid=IwAR1r

Notes:

Join Aimee and Sandra Tsing Loh to discuss Sandra's new book, The Madwoman and the Roomba: My Year of Domestic Mayhem! Register here: https://www.crowdcast.io/e/sandra-tsing-loh-madwoman-and-the-roomba/register?fbclid=IwAR1rUgNFhAsHiP

Date:

May 28, 2020
7:00pm ET - 8:00pm ET

Venue:

ODYSSEY BOOKSHOP

Address:

https://us02web.zoom.us/j/85345602491


Notes:

Virtual Reading and conversation with Aimee and author Ellen Meeropol (Her Sister's Tattoo)

Date:

May 20, 2020
4:00pm PT - 5:00pm PT

Venue:

Red Hen Press

Address:

Facebook.com/redhenpress


Notes:

A Virtual reading and chat with authors Aimee Liu and Donna Hemans in celebration of their latest books GLORIOUS BOY and TEA BY THE SEA! Join us for a reading and conversation with Red Hen Press Managing Editor and cofounder Kate Gale! Viewable on: Facebook.com/redhenpress, redhen.org, redhenpress.org, youtube.com/redhenpressbeats, or linkedin.com/company/red-hen-press

Date:

May 12, 2020
10:00am - 10:30am

Venue:

Podcast: Dialogue-Between the Lines

Address:

https://www.blogtalkradio.com/dialogue


Notes:

Live podcast with interviewer Susan Wingate - Follow at Dialogue's platform: https://www.blogtalkradio.com/dialogue

Date:

May 12, 2020
5:30pm - 6:00pm

Venue:

NOVEL NETWORK/Facebook Live Chat

Address:

Join here to attend: https://www.facebook.com/groups/278593082752890/


Notes:

Interview with Deborah Harpham. Join here to attend: https://www.facebook.com/groups/278593082752890/

Date:

May 12, 2020
6:30pm - 7:30pm

Venue:

Crowdcast Book Launch with Sandra Tsing Loh

Address:

Go to Diesel's Crowdcast link attend: https://www.facebook.com/dieselbrentwood/


Notes:

Aimee will be celebrating the release of Glorious Boy with the inestimable Sandra Tsing Loh! Go to Diesel's Crowdcast link attend: https://www.facebook.com/dieselbrentwood/

Date:

May 12, 2020
11:30am - 12:00pm

Venue:

"Reading with Robin" on A MIGHTY BLAZE

Address:

https://www.facebook.com/amightyblaze/


Notes:

Robin Homonoff will interview Aimee for "A Mighty Blaze" on FaceBook Live: https://www.facebook.com/amightyblaze/

Date:

May 11, 2020
6:30pm - 7:30pm

Venue:

Writers Voices with Monica Hadley

Address:

KHOE 90.5 FM
Fairfield, Iowa

Notes:

Aimee will appear on air on Writers' Voices on KHOE 90.5 FM in Fairfield, Iowa. and KICI 105.3 LP in Iowa City, Iowa. Or listen to the podcast at http://writersvoices.com/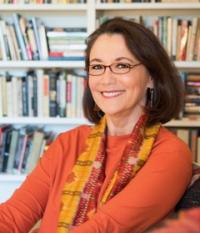 Follow Me:
g

Recent Blog Posts
Blog Categories
Aimee Liu is represented by:
Richard Pine
Ink Well Management
521 Fifth Ave., NY 10175
(212) 922-3500
Aimee is available for virtual book group visits through
Novel Network